MNC 2022 Registration site is available now.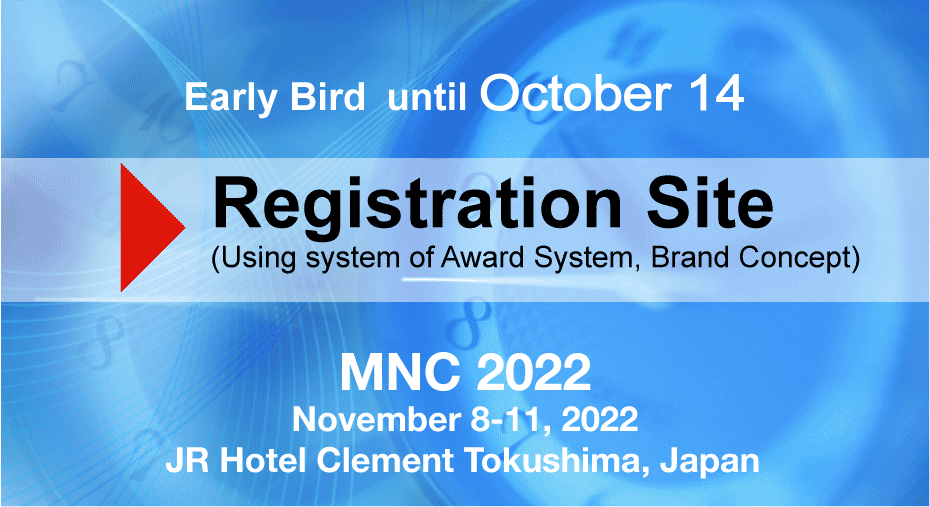 Registration site, using Award System of Brand Concept.
(1). Create a new account –> (2). e-mail from Reg. site –> (3). Log in –> (4). Registration (select registration and payment)
How to download the Receipt from November 8.
(1). Log in –> (2). Account Information –> (3). Please see the bottom of site and download your receipt.
All plenary, Keynote and invited speakers do not need registration.
All regular speakers and the session chairpersons need the registration.